A Day in the Life of the City… May 2008 – Victory Day
(Translated by Miroslava Petrova)
A few pictures from the Victory Day celebrations in Saint Petersburg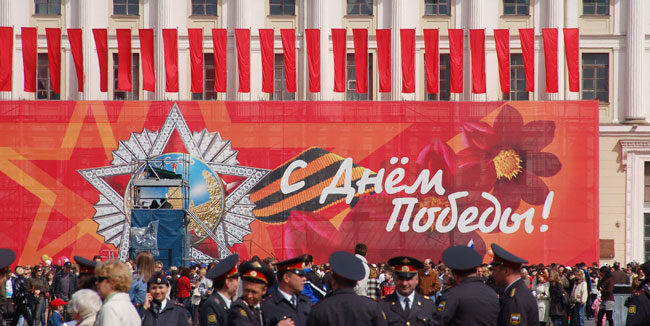 Palace Square. There was a show of military equipment, but we could only see ground vehicles.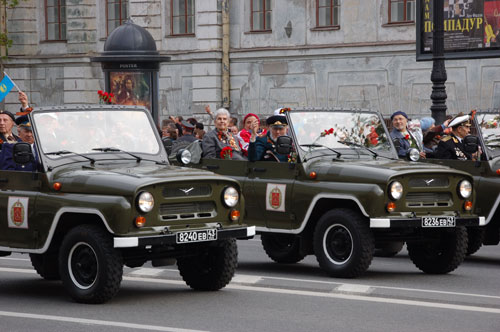 Further on you can see photos from Nevskiy Prospect – the march of the Great Patriotic War veterans.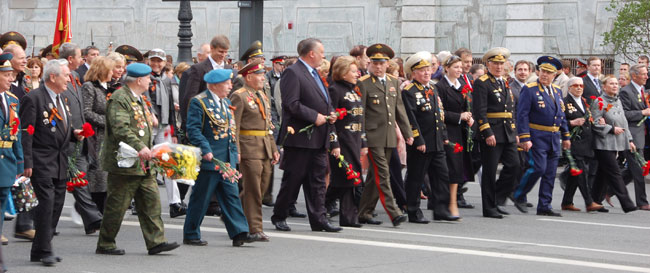 The city leaders are ahead of the parade. The Governor V. Matvienko and the Chairman of the local Duma V. Tyulpanov.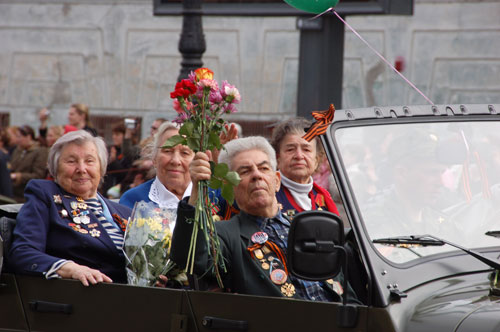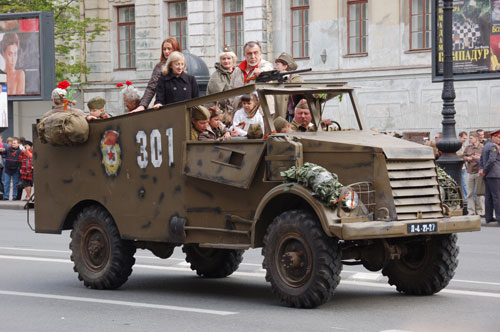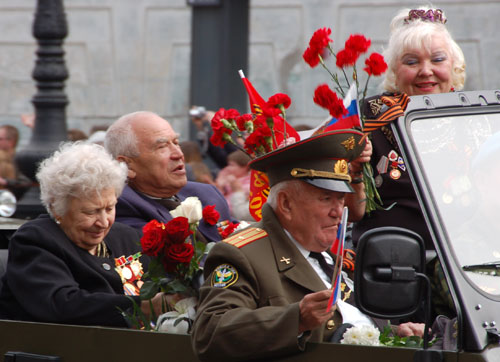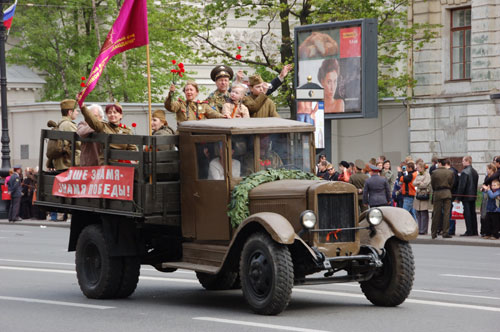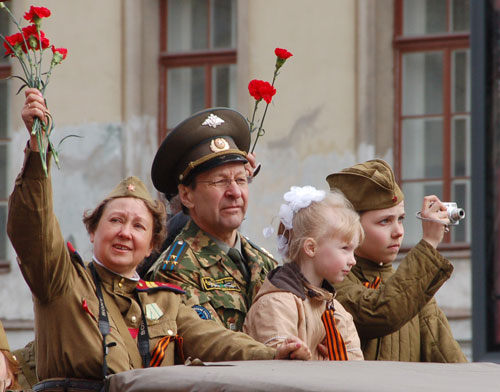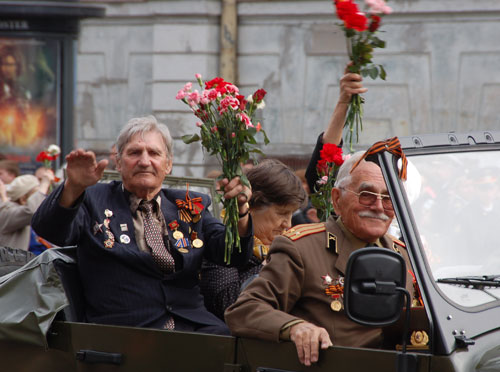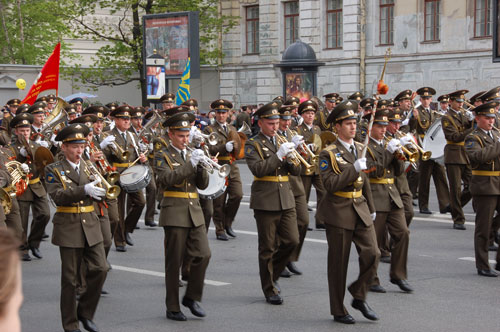 Apart from the veterans there were military orchestras, some sportspeople and /quite obviously/ relatives of the veterans.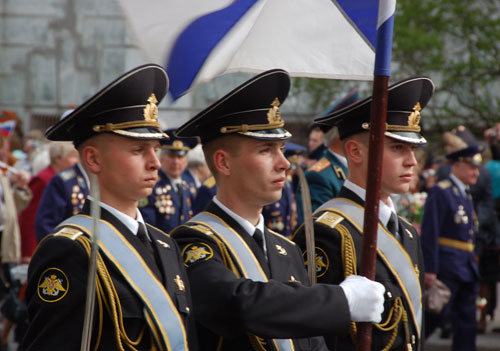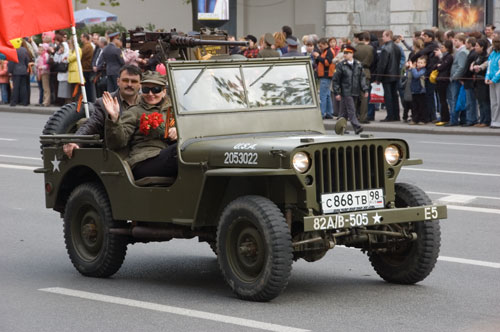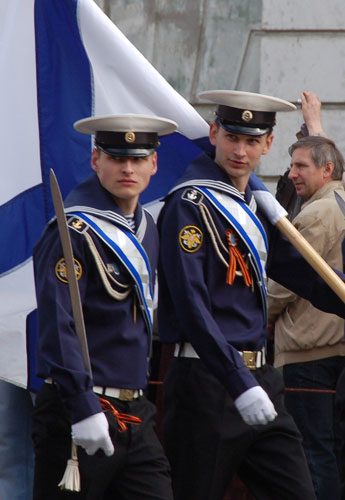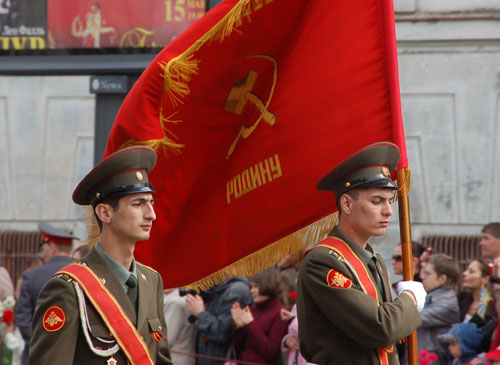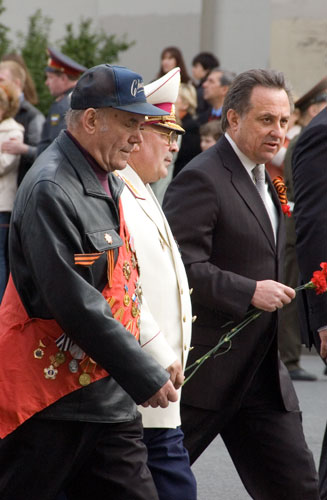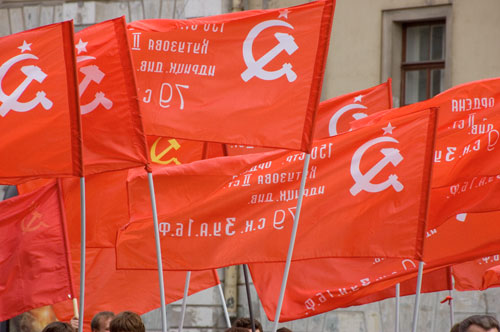 Towards the end of the parade marched some representatives of the "communist" parties – the Communist Party of the Russian Federation and some others.
There were practically no political slogans, but at the end an old lady was carrying a self-made poster protesting against everything and anything.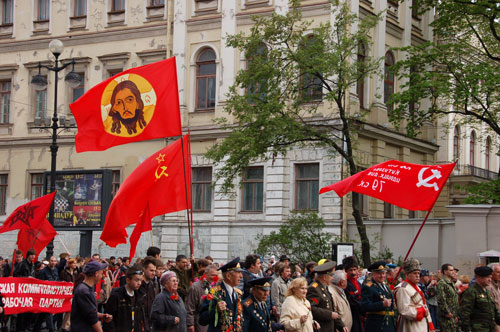 The flag with the image of a saint /I am not wrong, aren't I?/ is quite out of place.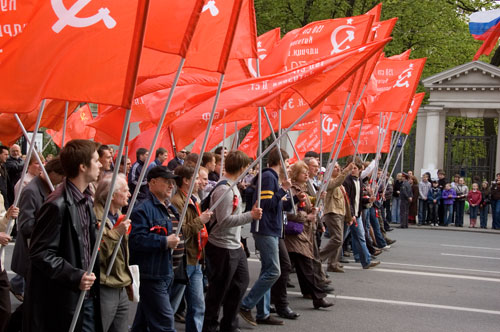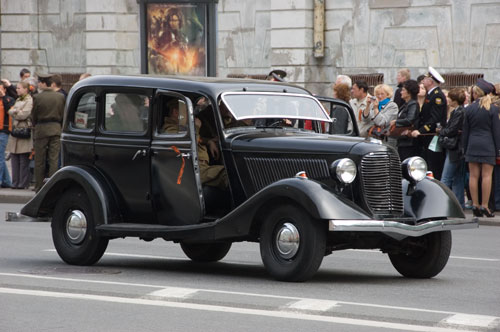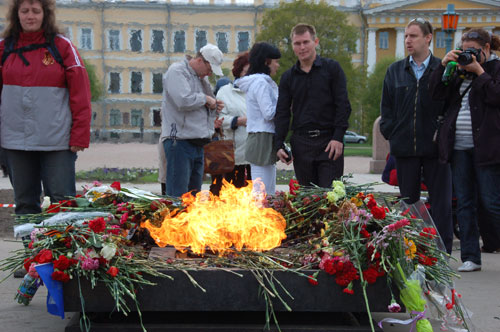 The eternal flame on the field of Mars /Marsovo polye/.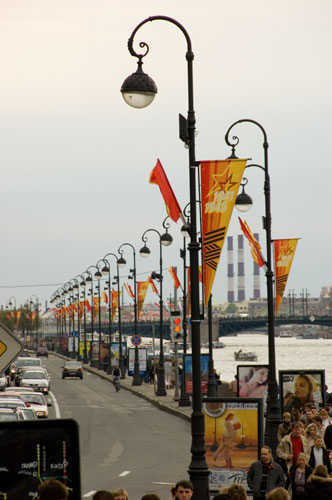 Palace Embankment or Dvortsovaya Naberezhnaya.

At 10 a.m. on the Petropavlovka beach there were fireworks, but they were quite poor /compared to others/ and since it was daytime – not so spectacular.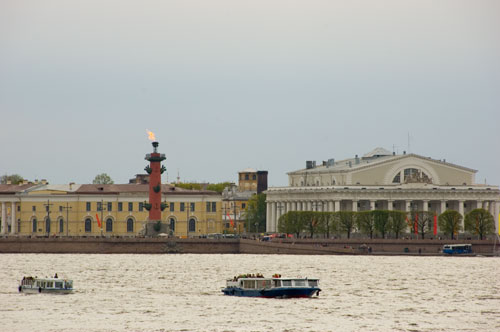 Old Saint Petersburg Stock Exchange. The torches were lit to honour Victory Day.
Happy Victory Day!