From the life of the city... April 2004. Part I
(translated by Elizaveta)

April 11 2004
Here I present a little photo reportage from a demonstration by rocket model enthusiasts that took place between the Peter and Paul Fortress and Kronstadt on the 11th of April (on the eve of Cosmonautics Day)
(Photos by Peter Sobolev)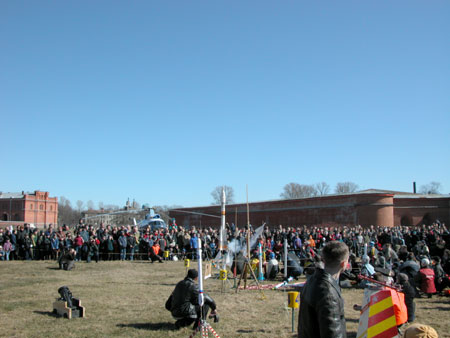 All the rocket models, the organizers, amateur photographers and a surprisingly large number of professional journalists stood in the launch zone, limited by a rope. I didn't even try to pass myself off as a journalist, that's why all the photos were taken from the same point behind the rope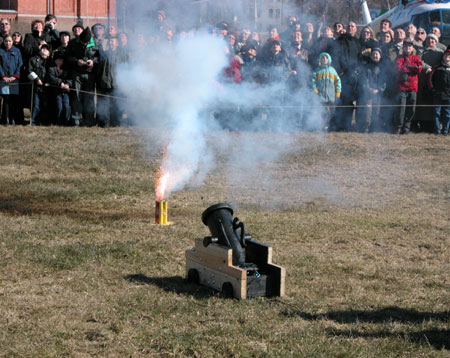 A potshot from a small cannon and fireworks signaled the start of the performance.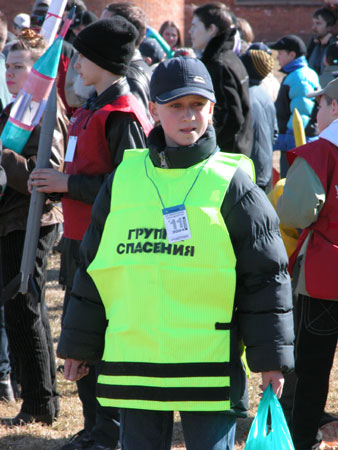 If you think this is a group that rescues people, then I hasten to explain: it rescues models (including rescuing the models from people :)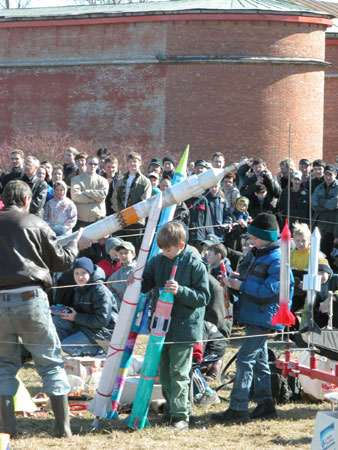 Rocket models.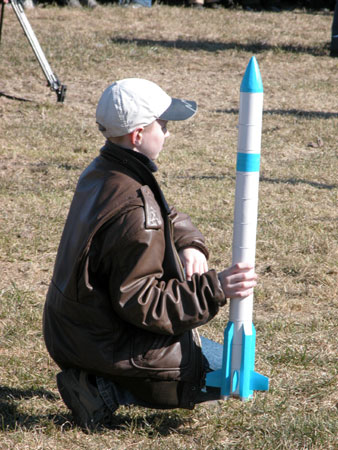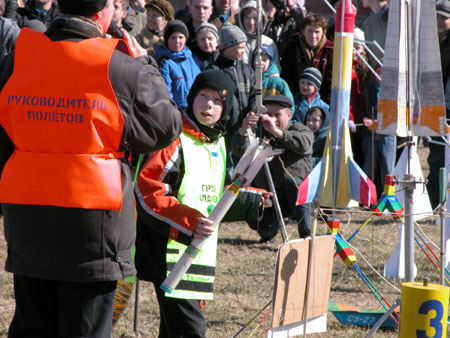 The "flight manager" mainly spoke to the spectators and also announced "three..two..one…retreat :)"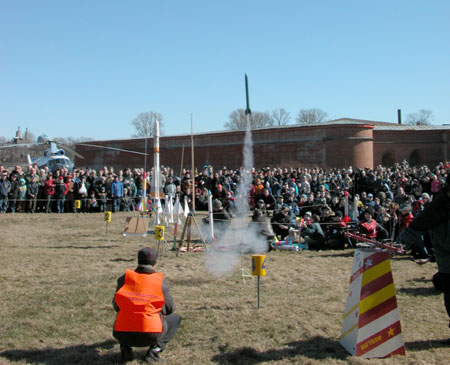 First launches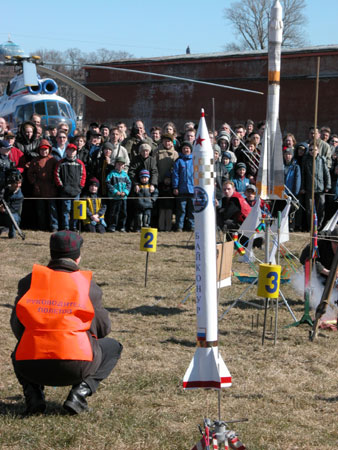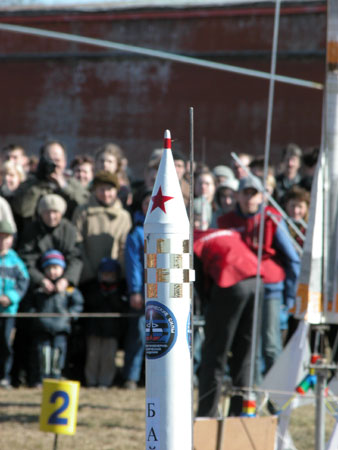 "Mojaika" emblem in the circle (now "Mojaika" is called "The Military Engineer Aerospace Academy" or something like that)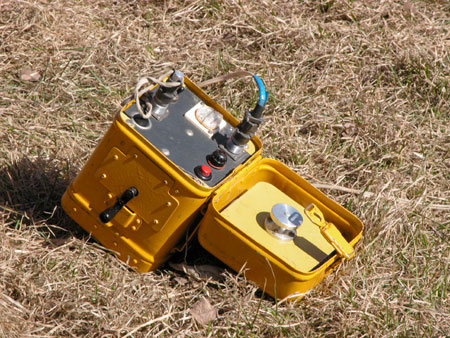 Launch equipment (a generator with a handle). It is probably borrowed from the sappers..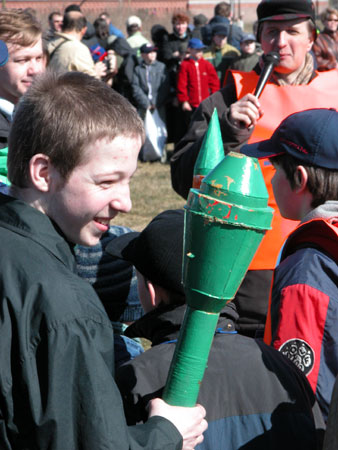 A working model of an arm mortar rocket :)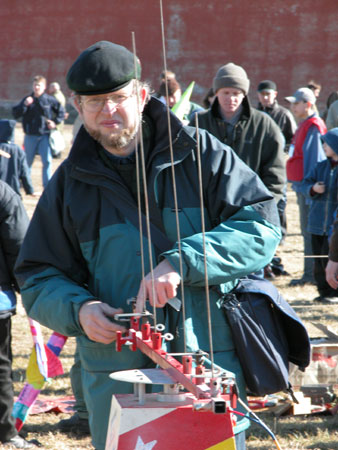 The most active person in the launch zone, not counting the flight manager of course.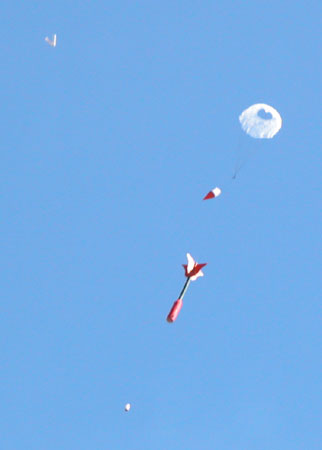 After the (gunpowder) engine starts up, a push-out charge snaps into action and then (if you are lucky enough :) the parachute opens, and then ribbons come out to call attention to where the rocket falls.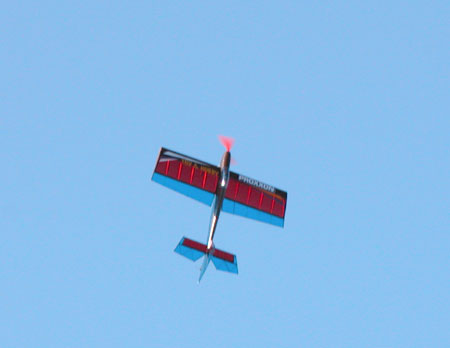 A radio-controlled model of an aircraft occasionally appeared over the start zone, evidently exposed to the risk of being shot down.
One of the models launched was in the form of a screw bolt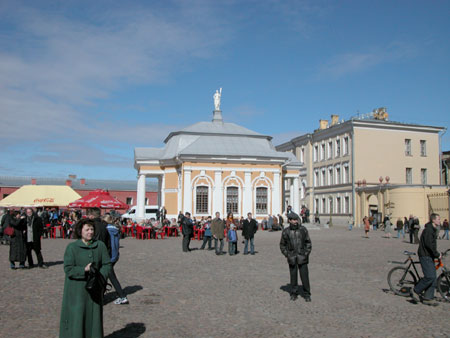 A lyrical digression. Today, in the square in front of a cathedral on the roof of the Boat House was a strange construction (which wasn't there before)…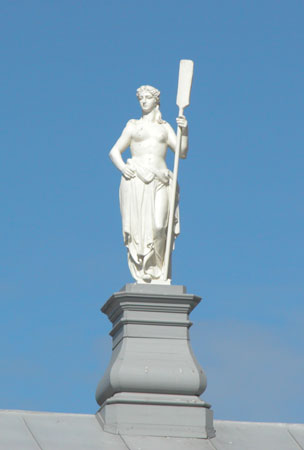 I would conditionally call the construction "A girl with an oar". I have a suspicion that that was in turn a restoration of historical justice..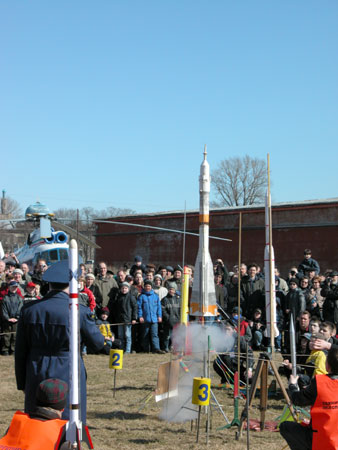 But let's return to the show. A facsimile of missile launcher "Soyuz". It's a pity that only standard-type engines could be used in the most of the models (due to a restriction against the use of other types). That's why the bigger models were earth-bound while the smaller ones, flying farther from earth, were but invisible. In spite of that the spectators enjoyed the performance.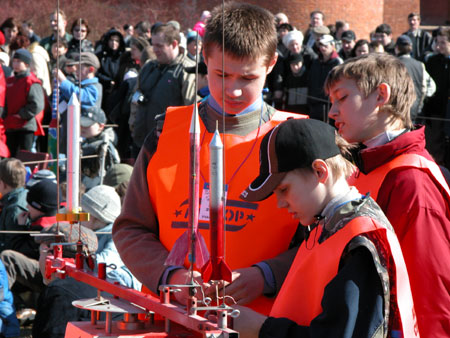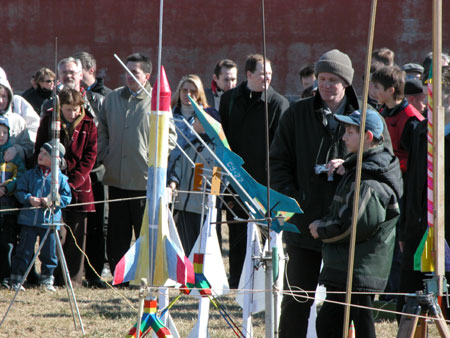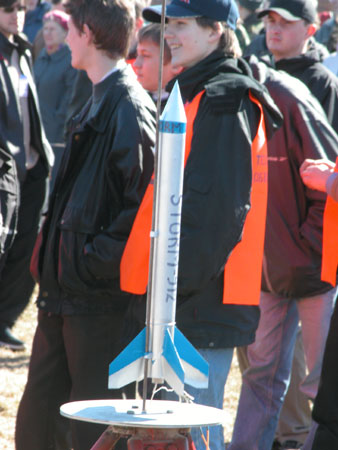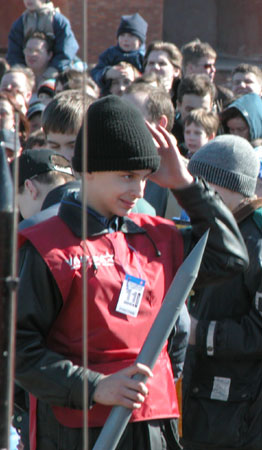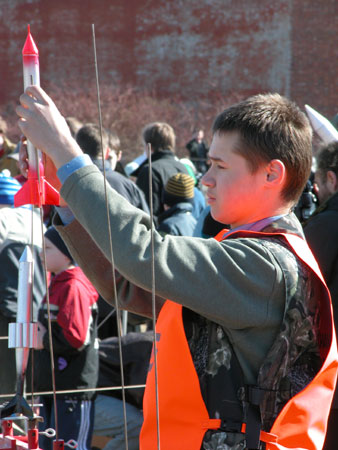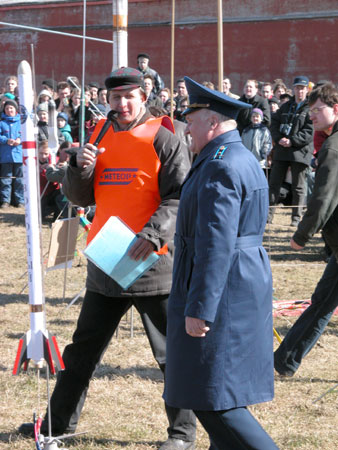 Viktor Afanasiev, a space pilot and the guest of honour.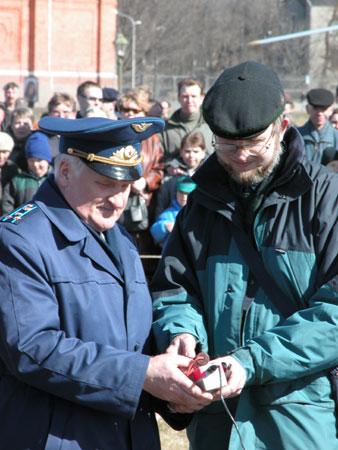 He launched a rocket model made out of plastic bottles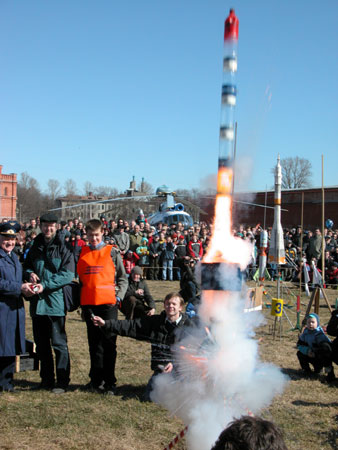 Pressing the "start" button produces an engine explosion. In the moments that follow the rocket would fly…straight into the organizers :)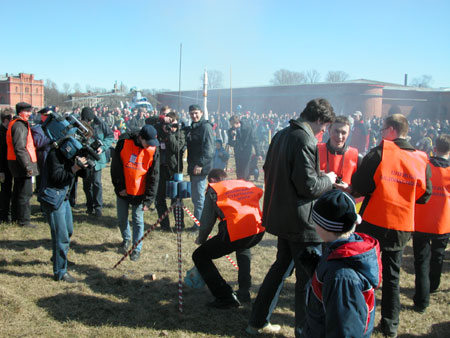 A commotion ensues but the smoke begins to clear away.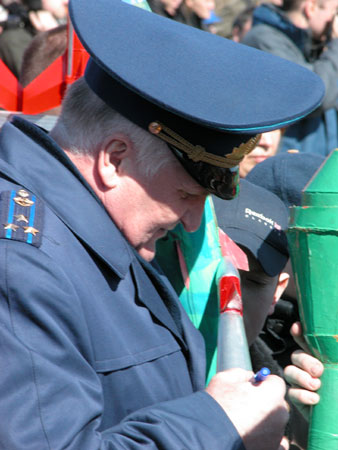 Afanasiev is signing the rocket models and giving away autographs to children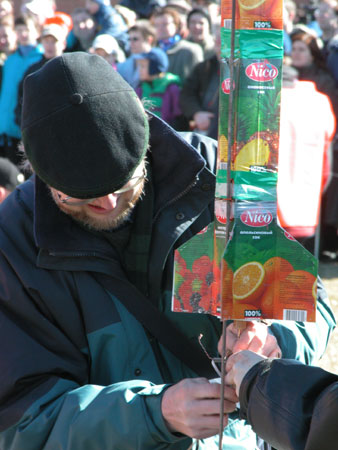 One of the organizers, unperturbed, is preparing for another sabotage action - this time with the use of juice boxes :)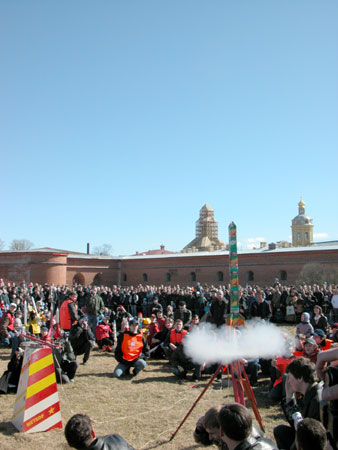 This model took off rather successfully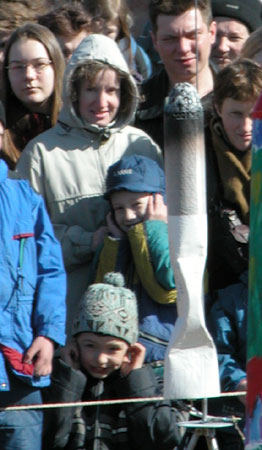 May just be the most original model under the provisional name "Belomor Kanal". Over half a meter in size. Made of Whatman paper and foam plastic (note the top - passing off for ashes). I know so because my acquaintances were present at the construction of that model in the House of Pioneers.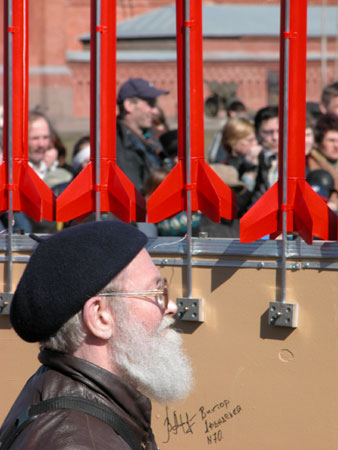 That's all.
Congratulations on Cosmonautics Day!